Hag Lairs (DM & Player DD versions)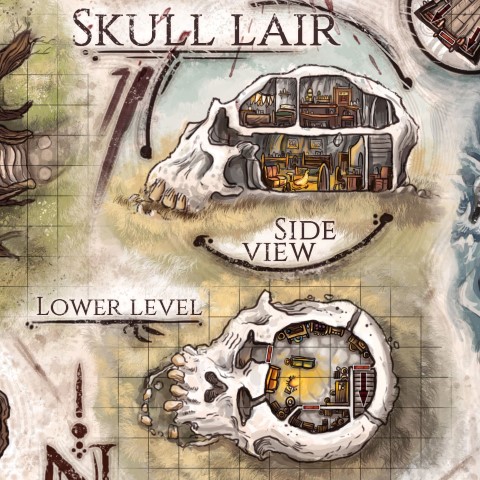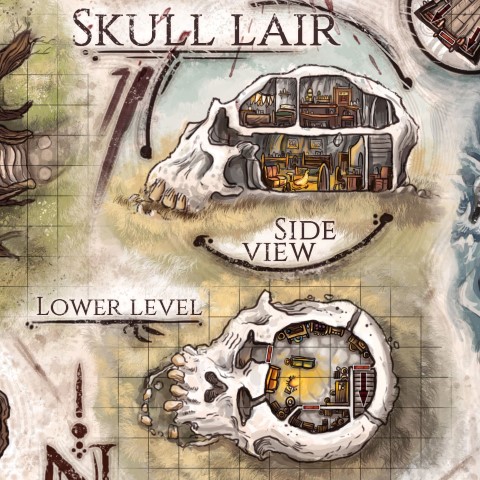 Hag Lairs (DM & Player DD versions)
From the hollowed out trunks of the greats trees, to the skulls of ancient dead things, Hags will nest and make their abode in almost anything that will keep them away from civilization. Secretive, cunning, and deadly, adventures beware, you may encounter these creatures where you least expect it. Bane or boon, the choice is yours... sometimes.
BOTH the DM's Version (Labelled) and Player's Version (Unlabeled) map files of the Hag's lairs map are included in this single download. Both are HQ files ready for use on tablet and screen display! The files are 3200 x 2200 pixels and are perfect for print or screen.
Copyright Wizards of the Coast, Artwork by Jared Blando.