The World of Faerun (Canvas Print)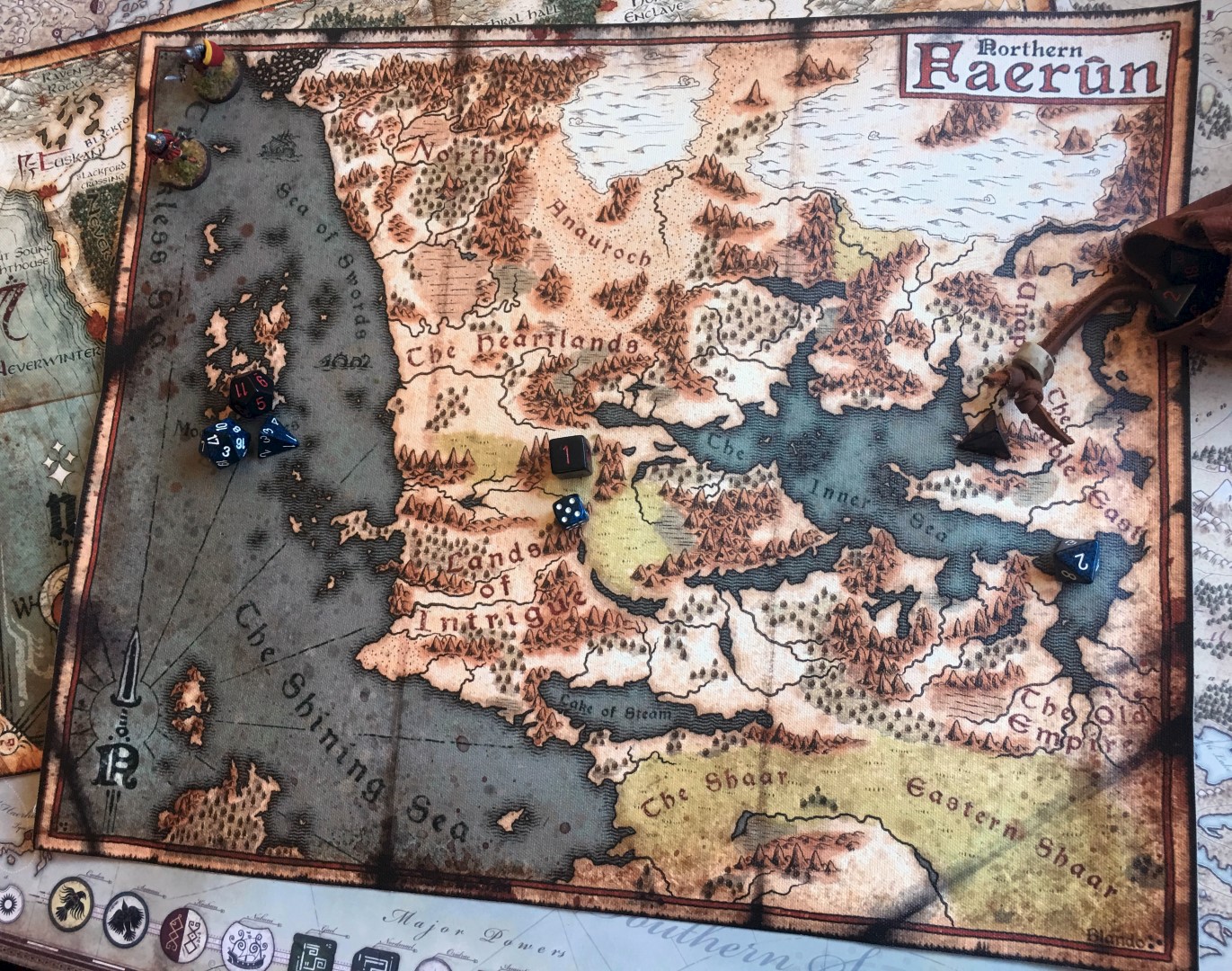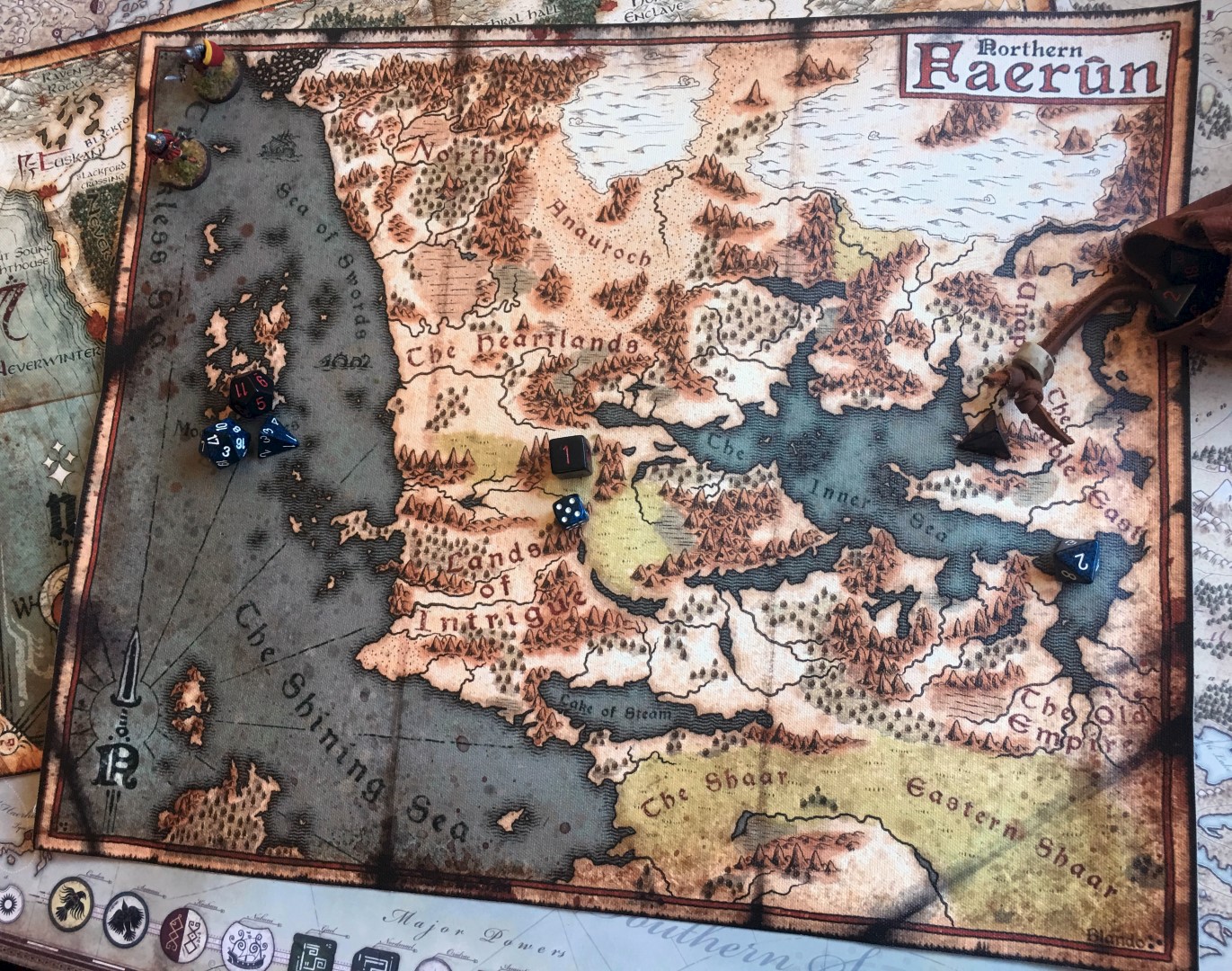 The World of Faerun (Canvas Print)
Welcome to the world of Faerun, a land of mystery, horror, and valor!
This is a map commissioned by New Olamn Guild and penned by Jaredolphus Blandovus, a local cartographer based out of Waterdeep. It is mass produced and can be purchased at the local general store and most tourist locations. Since most people have never seen the length and breath of the land they inhabit, it has proved to be very popular!
This large 18.5" x 15" Canvas print looks and feels great, and is printed on a vibrant heavy canvas material. It's an awesome addition for use as a GM prop for their PC adventurers to use and abuse, either on the table or as a framed piece on your gaming den wall!
Artwork by Jared blando, Copyright WotC.