The Dran & Courtier Tavern : Episode 6 from Acquisitions Incorporated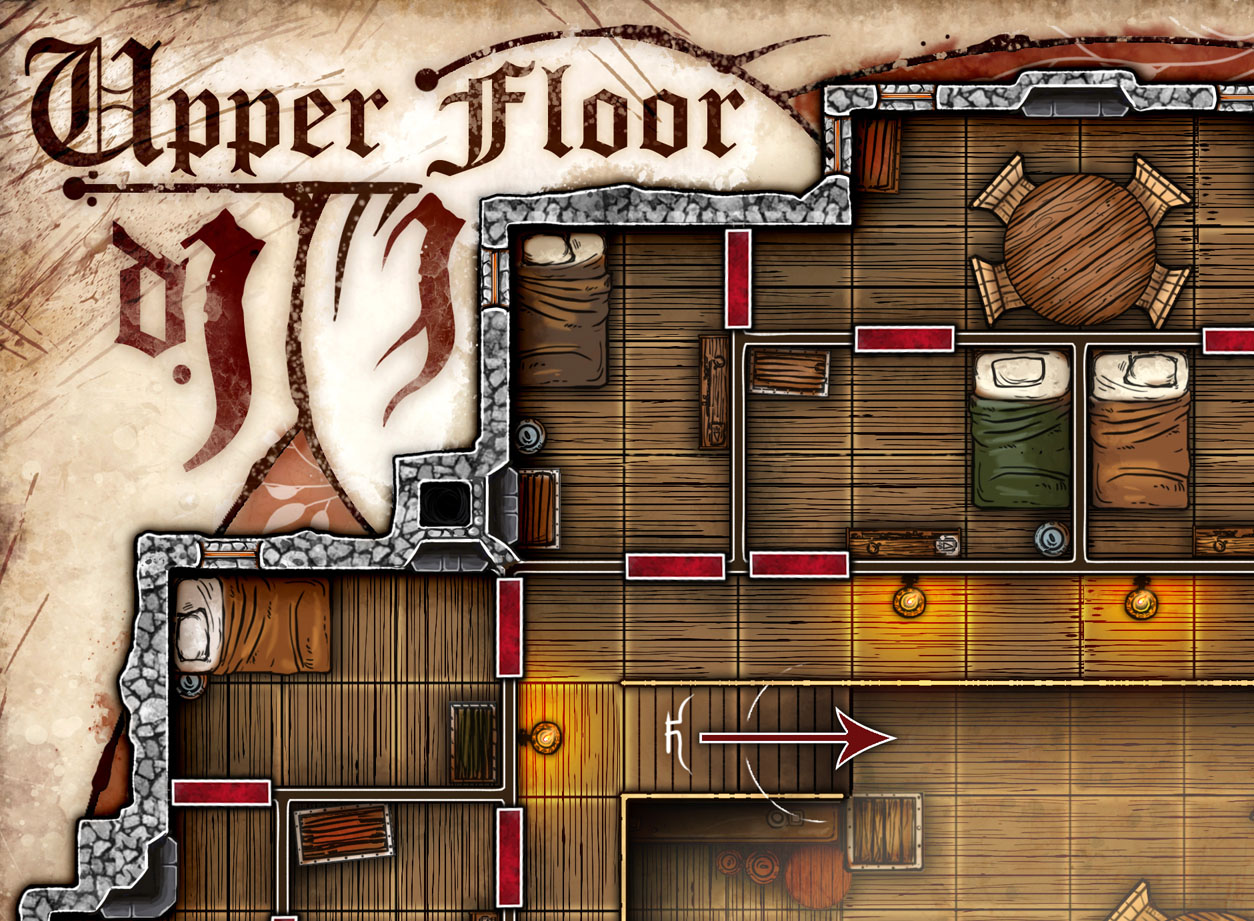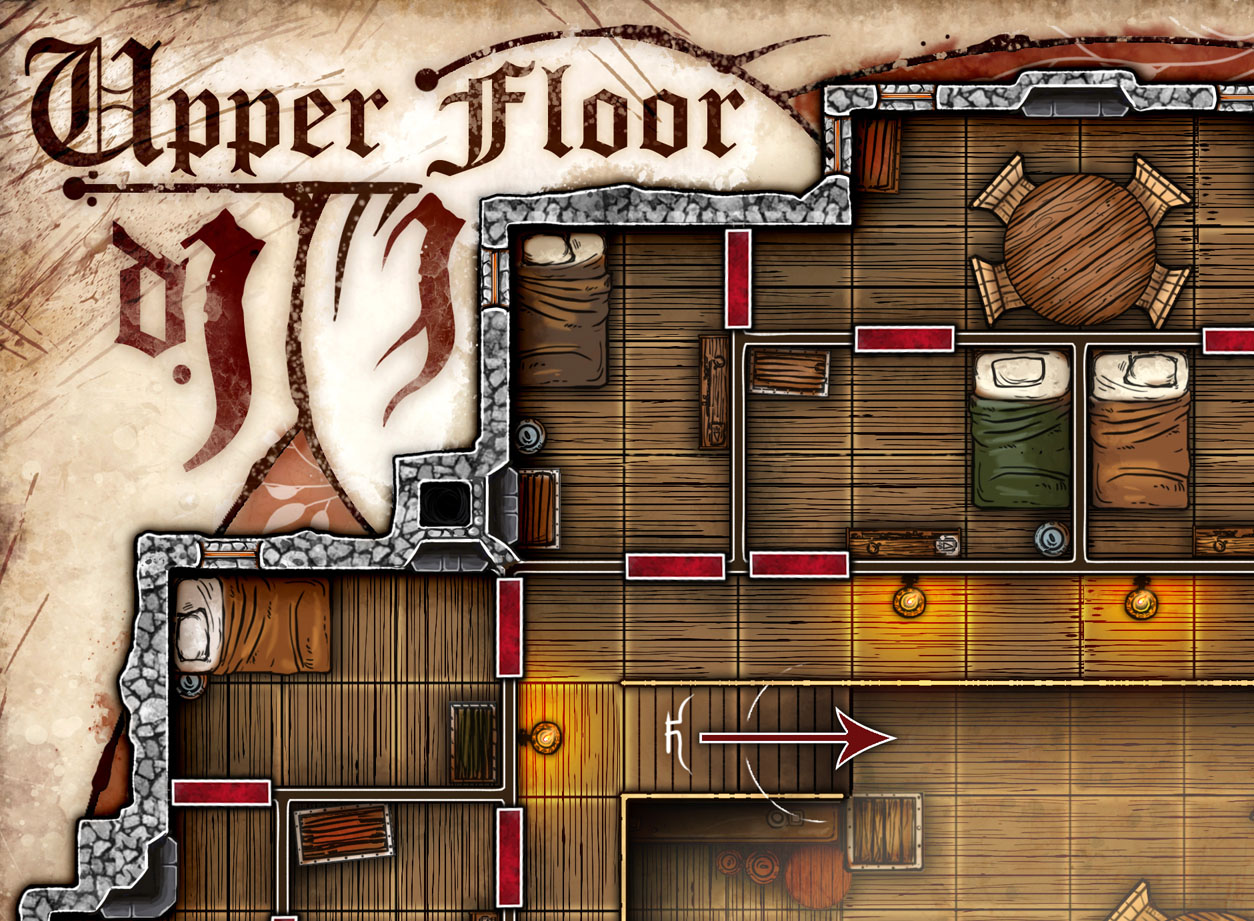 The Dran & Courtier Tavern : Episode 6 from Acquisitions Incorporated
Wander into the Dran and Courtier, a cozy little tavern with great beer, a warm atmosphere, and many a curious (or rude) NPC to chat with. Whether your coming in from the cold or looking for work, the D&C is a great place to B!
This encounter map is suitable for any Campaign setting where taverns are frequented and PC's are looking for gainful employment!
This map was done for Penny Arcade's "Acquisition's Incorporated" RPG supplement!
-File Details-
Zip File contains 3 HQ Jpegs

Player's Version (Unmarked w/Grid)

DM's Version (Marked w/Grid)

Unmarked/Ungridded Version
-Map Details-
8.75 x 5.75" Half Page

600 dpi File

5250 x 3450 pixels

Perfect for blowing up or shrinking, both for print or VTT Use!